Gas detection with CO, CO2 and O2 gas sensors from MSR-Electronic enables safe underground mine work in Turkey.
Where are mine refuge chambers used?
Mine refuge chambers are safe, accessible, monitored environments that can save the lives of workers in an emergency. Chambers with interior and exterior protection provide maximum safety from explosions and fires in hazardous areas such as tunnel construction, underground mining and petrochemicals.
Gas detectors from MSR-Electronic enable safe gas detection in mine protection chambers and reliably respond to dangerous levels of gas concentration as well as reliably responding when the permitted oxygen concentration drops.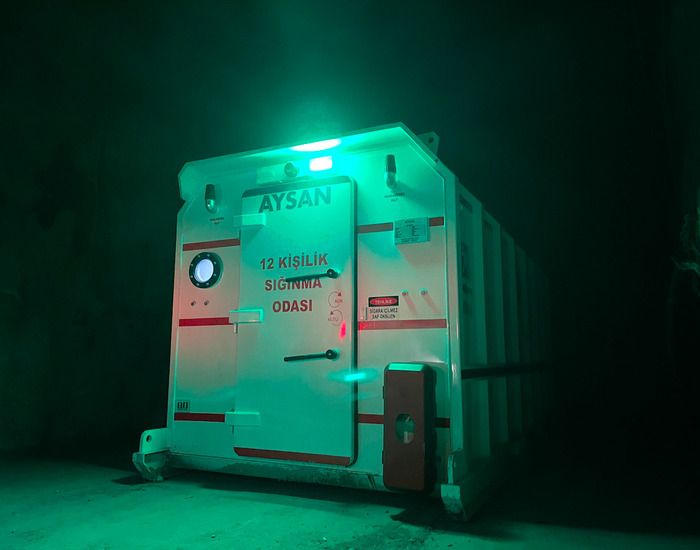 For an underground mine near Izmir the Turkish company AYSAN supplies mine refuge chambers with MSR-Electronic gas detectors.
Mine refuge chambers are operated in such a way as to provide protection from fire and explosions. As such, the chambers require a compressed air line and liquid carbon dioxide to operate in emergency situations. The chamber works with a closed circuit consisting of a liquid carbon dioxide reservoir and compressed mine air. This allows the air in the chamber to be cooled down as well as cleansed of toxic gases.

©MSR-Traffic GmbH
The chamber is visible from the outside even in poor lighting thanks to reflective stripes. There are also sirens to warn the workers.
It`s door is fitted with a double locking handle system and a special seal. The double door system prevents toxic (toxic, suffocating) air from penetrating the chamber. A pneumatic air lock system also prevents toxic gases from entering through the air stream that flows through the chamber door to the ground.
The chamber has a filter system that converts the compressed mine air into breathable air. As long as the mine air is not interrupted, the system is guaranteed to keep supplying the chamber with breathable air. If the air is interrupted or contaminated so that it cannot be inhaled, the CO2 and CO suppression system will activate.
How is gas detection carried out in mine refuge chambers?
The gas sensors (model MC2 gas sensor) were installed in the chambers themselves to monitor CO, CO2 and oxygen. This ensures that gas is safely monitored and people and plants are protected from hazardous levels of gas concentration.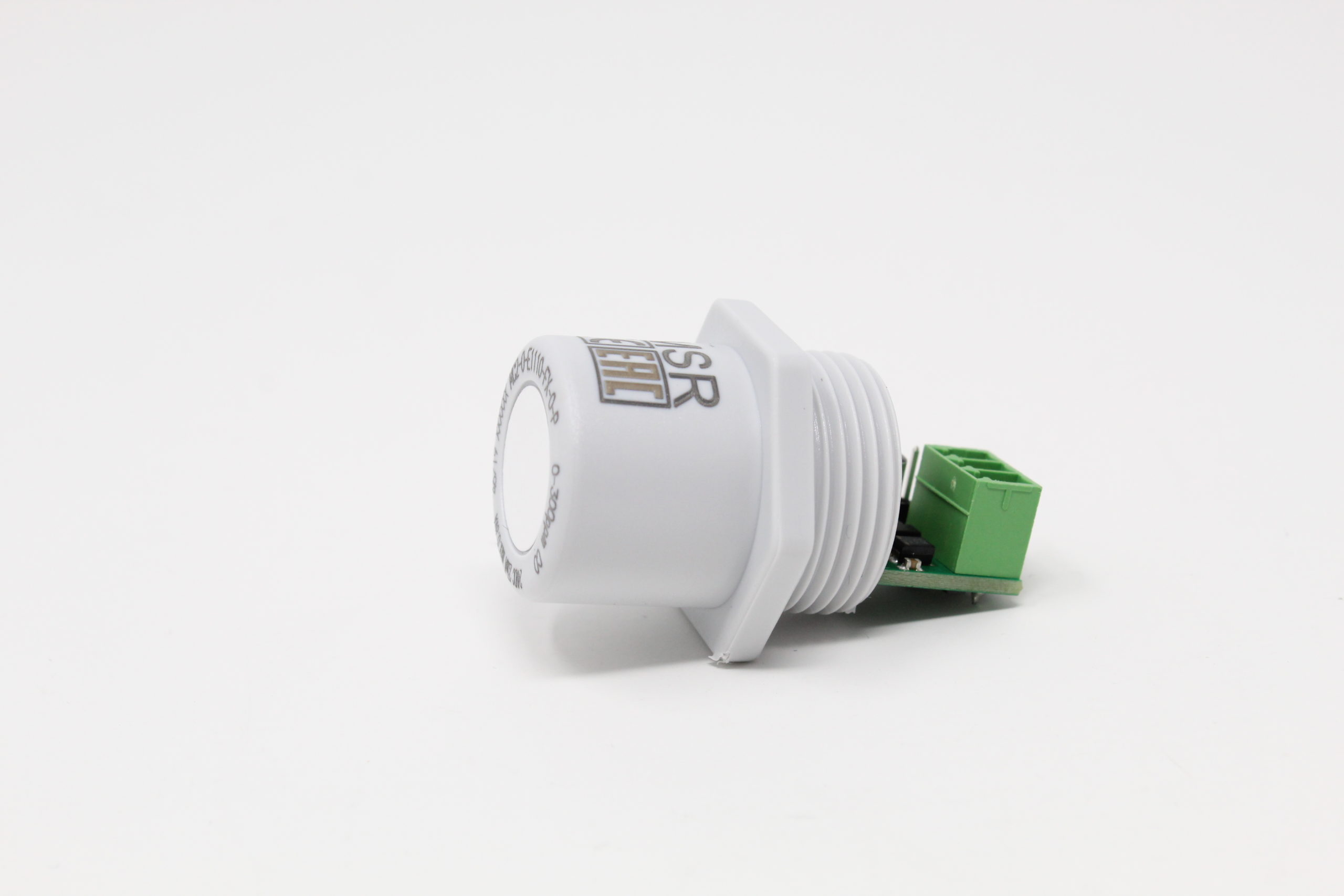 Dangerous, odourless gases such as hydrogen sulphide and carbon monoxide can form during underground mining.
The gas detectors detect high levels of gas concentration early on so that the maximum permitted gas concentration limit is not exceeded. In response, the gas line valves will immediately shut off and the gas supply will be stopped.
Currently, an MC2 sensor unit is used to measure CO and O2, for example, which in addition to the electrochemical sensor element and amplifier has a module with µC, analogue output and power supply. The µCcontroller uses the sensor's measurement signal to calculate a linear 4-20 mA signal (or 2-10 V); the relevant measuring values and sensor element data are also stored.
Thanks to the  X-Change Technology, calibration can be performed by simply exchanging the sensor unit (Plug & Play) or by the integrated, convenient calibration routine directly at the plant.
MSR's certified partner AYSAN from Eskisehir, Turkey will provide full support for and commissioning of the gas detectors.