Gas Detection Systems
Buildings, Industry and Marine
Manufacturer of stationary gas alarm systems with decades of experience
The international company, based in Pocking, Germany, has a wide range of methods for the detection of toxic and combustible gases, thus ensuring air quality in various applications.  The sensors, controllers and warning devices are used in buildings and industrial facilities such as:
Since even the smallest gas leaks must be detected, localized and reported immediately, the sensors, which are specially optimized for various gases, operate selectively in the delimited danger zone and can be combined in a variety of ways to form monitoring and warning systems.  Further sensors for toxic and explosive gases can be found in our webshop and on request.  Individually configurable and flexibly integrable, solutions from MSR-Electronic are used worldwide.
The MSR-Electronic Corporate Video
European Standards and Other Certificates
The products of MSR-Electronic meet more than the general standards and regulations such as ATEX/IECEx or EN 60079-0/-1 and can therefore guarantee the safety of the system.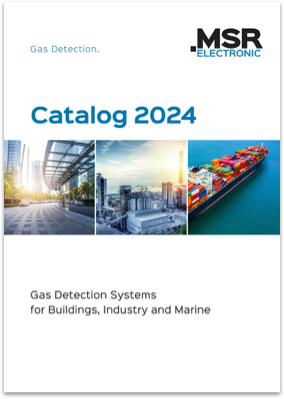 The MSR-Electronic online catalog
Read more about our products and systems in our interactive flip catalog.