It's great when MSR products are used in Australia, India or the USA. It's even greater when the products are also appreciated at home. H2 gas sensors from MSR-Electronic provide reliable gas detection for new hydrogen-powered technologies from Paul Nutzfahrzeuge GmbH.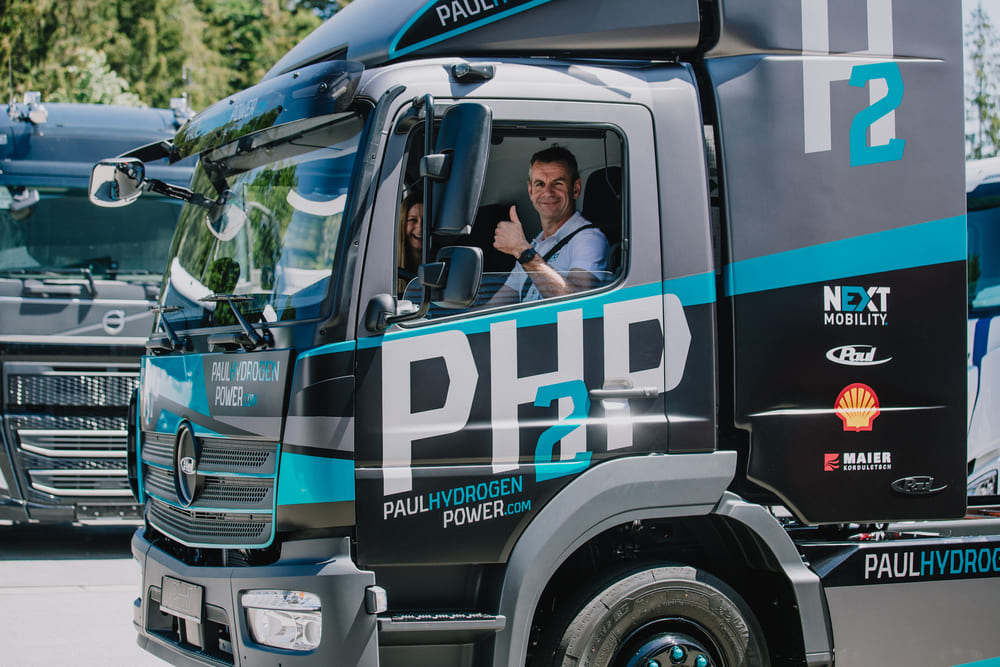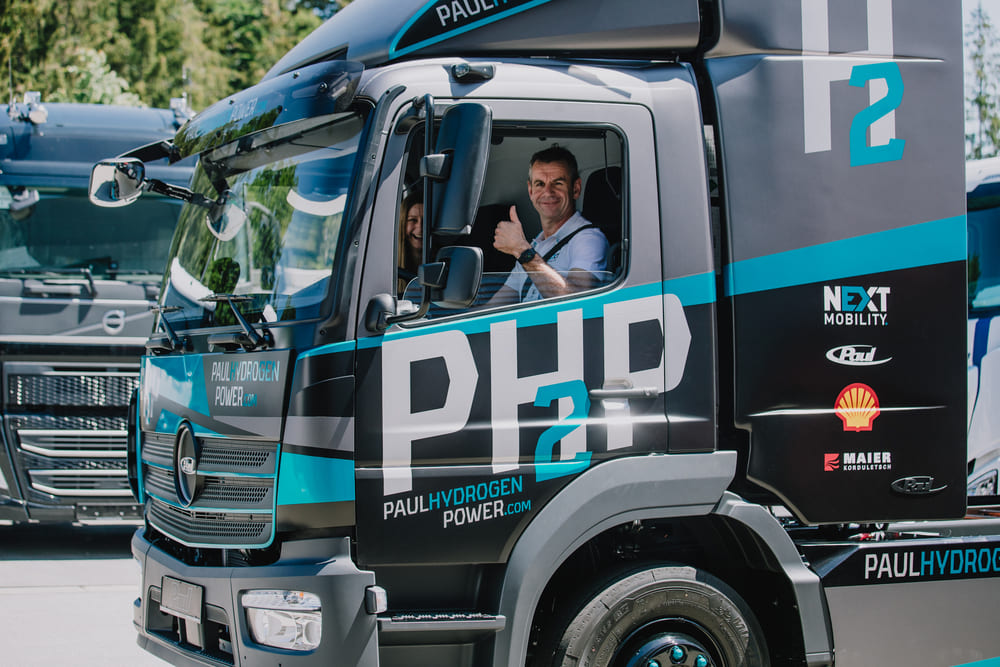 The Paul Nutzfahrzeuge GmbH
Paul Nutzfahrzeuge GmbH is located at the Lower Bavarian city of Vilshofen on the Danube. The company is one of the European market leaders in the field of special vehicle conversion and construction. Within the past years, this business area within the Paul Group has developed into a successful global player that serves companies all over the world.
Every year the chassis experts carry out chassis conversions, axle modifications and frame extensions as well as special configurations on up to 1,000 commercial vehicles. Paul Nutzfahrzeuge is also keeping up with the latest technology revolution of the hydrogen-powered vehicles.
Newest technologies
Thus, at the Vilshofen and Passau sites, appropriate halls were built in order to be able to continue working with the new hydrogen-powered technology. Since pure hydrogen (H2) is loaded and unloaded in these halls, reliable gas detection and fire protection concepts is required.
MSR-Electronic GmbH from Pocking, approx. 30 km from Vilshofen, supports Paul Nutzfahrzeuge GmbH here with the planning, provision and commissioning of the fixed gas warning system with ATEX approval. Thanks to many years of experience in H2 detection, a professional monitoring solution was found for Paul Nutzfahrzeuge.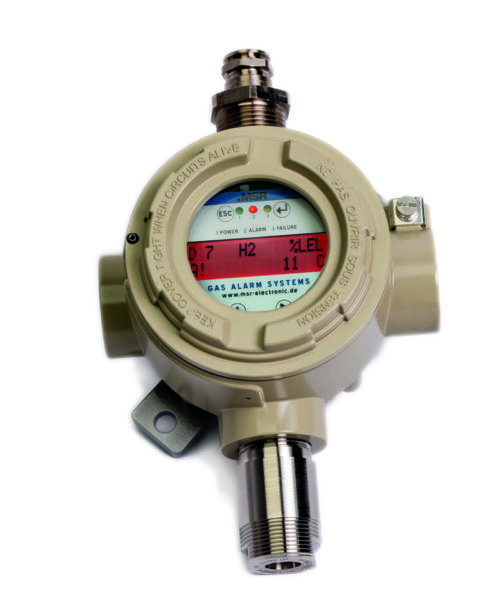 ©MSR-Traffic GmbH
Solution for H2 detection from MSR-Electronic
Thus, 5 PX2 hydrogen sensors and one DGC-06 were installed at each of the 2 sites. After commissioning, they ensure reliable gas detection against dangerous hydrogen concentrations in the sensitive areas when serviced regularly.
The PX2 gas detector is used in industrial areas like oil/gas industry, biogas plants, petrochemical industry, power plants etc. in Ex-Zone 1 (PX2-1) and/or 2 (PX2-2). It is also suitable for commercial areas like e.g. gas transfer stations etc., and for use on ships, shipyards and offshore platforms etc.
With the 4–20 mA / RS-485 Modbus output signal the PX2 is suitable for connection to the Gas-Controller series by MSR-Electronic, as well as to any other controllers or automation devices.
Features
ATEX and IECEx certificates MSR-Electronic for electrical Ex protection
SIL2 safety functions 4–20 mA, RS-485 and relays
PX2-1 for zone 1 (and also suitable for zone 2):

Type "Ex db" protection flame-proof enclosure

PX2-2 for zone 2:
Enclosure: Additional FM and CSA certificates for Class I, Div. 1
Continuous self-monitoring
Microprocessor with 12-bit converter resolution
Reverse polarity protection, overload protection
Easy calibration, calibration service by exchanging the sensor head
Proportional 4–20 mA output
Serial interface to the control centre
Alarm and fault signal relay
Options
LCD display with status LEDs
Connection of SSAX1 sensor head as an alternative to SX1
IP66 protection with SplashGuard accessories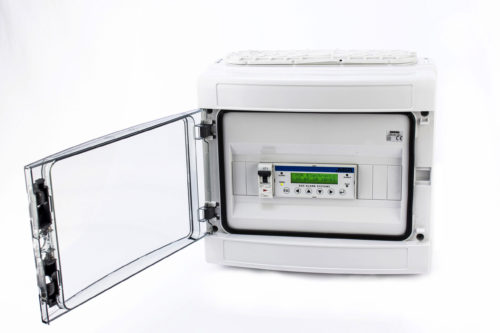 The control centre: The Gas-Controller DGC-06
The Controller is used for monitoring and warning of toxic and combustible gases and vapours as well as of Freon refrigerants within a wide range of the gas measurement technique. Numerous adjustable parameters and set-points permit individual adaptation to many applications.
The DGC-06 Gas-Controller fulfils the functions of monitoring CO in garages, tunnels and cart tracks etc. according to the current EN 50545-1.