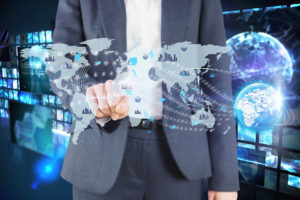 Continuing on the road to success with Point Safety Ltd.
MSR-Electronic is professionally positioned around the globe. With its own international subsidiaries and a certified partner network, all sales markets are served with the reliable gas measuring instruments from MSR.
To further expand its global sales strategy, MSR is getting an additional key partner – Point Safety Ltd. – on board in the UK. Point Safety Ltd. has become one of the most important players in the gas detection industry throughout the UK. Over and above, Point Safety has over 20 years of experience in gas measurement technology from fixed gas warning systems to portable gas measurement devices and thus reaches a diversified customer portfolio.

With an experienced sales and service team, Point Safety covers almost all application areas using the latest gas detection technologies. Point Safety Ltd. was recently even awarded the Feefo Gold Trusted Award for its outstanding customer service.
With the expansion of its partner network, MSR-Electronic is focusing specifically on future technologies, customer orientation and growing markets all over the world.
MSR-Electronic is a manufacturer of fixed gas warning systems with decades of experience in the field of building automation and gas measurement technology. The international company with headquarters in Germany has a wide range of methods for the detection of toxic and combustible gases. On this basis MSR-Electronic develops individual gas sensors, controllers and warning devices for many applications, such as parking garages, tunnels, petrochemical industry or shipping. The products meet more than the general standards and regulations and can therefore guarantee the safety of the plant.
Further information on MSR products can be found here in the current online catalog or in the webshop: www.msr-24.com.