The MC2 (analog sensor with up to 15 m cable length) from MSR-Electronic can be mounted even in the smallest devices due to its reduced size.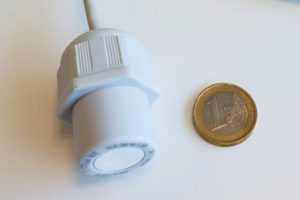 In the sensor unit is integrated:
the electrochemical sensor element with measuring amplifier
a module with microcontroller
analog output
power supply
The microcontroller calculates a linear 4 - 20 mA signal from the measuring signal of the sensor; furthermore it stores the relevant measured values and data of the sensor element.
The calibration can be performed directly at the system with the integrated, comfortable calibration routine.
Gas sensor SC2 from MSR-Electronic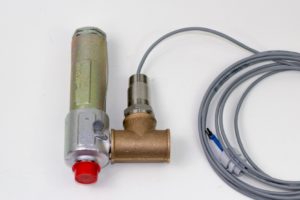 The SC2 (digital sensor, optically identical to the MC2) from MSR-Electronic offers the possibility of being used as a remote sensor, too.
In addition to the sensor element and the measuring amplifier, the SC2 includes a microcontroller for measuring value processing.
All data and measured values of the sensor element are stored in a fail-safe manner in the microcontroller and are transmitted digitally via the local bus to the sensor board (SB2) or another control board of MSR-Electronic.
The microcontroller also includes the calibration management.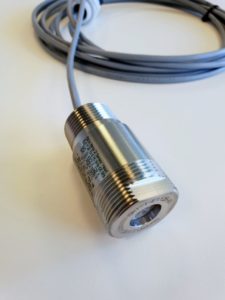 The SX1 sensor head
As remote version, the SX1 sensor head is perfectly suited for direct monitoring of valves or other devices that are too small or angled for larger gas sensors.
It was specially developed for harsh environments and consists of 1.4404 CrNi steel with double-sided thread.
A splash and weather protection cap is available as an option.
All sensors from MSR-Electronic are available for a large number of gases to be detected (Ex, Tox, Freon, O2, etc.).
---
More information can be found in our new webshop www.msr-24.com.
---
---