The Company MSR-Electronic
We develop and produce reliable gas detection systems that permanently monitor the ambient air and thus protect lives and values.   Thanks to our wide range of methods for detecting gases and the continuous further development of our products, we can offer individually configurable gas sensors and systems for our customers.   For more than  20 years, we have combined modern corporate management with the values of a family business.
MSR-Electronic receives "Bavaria's Best 50" business award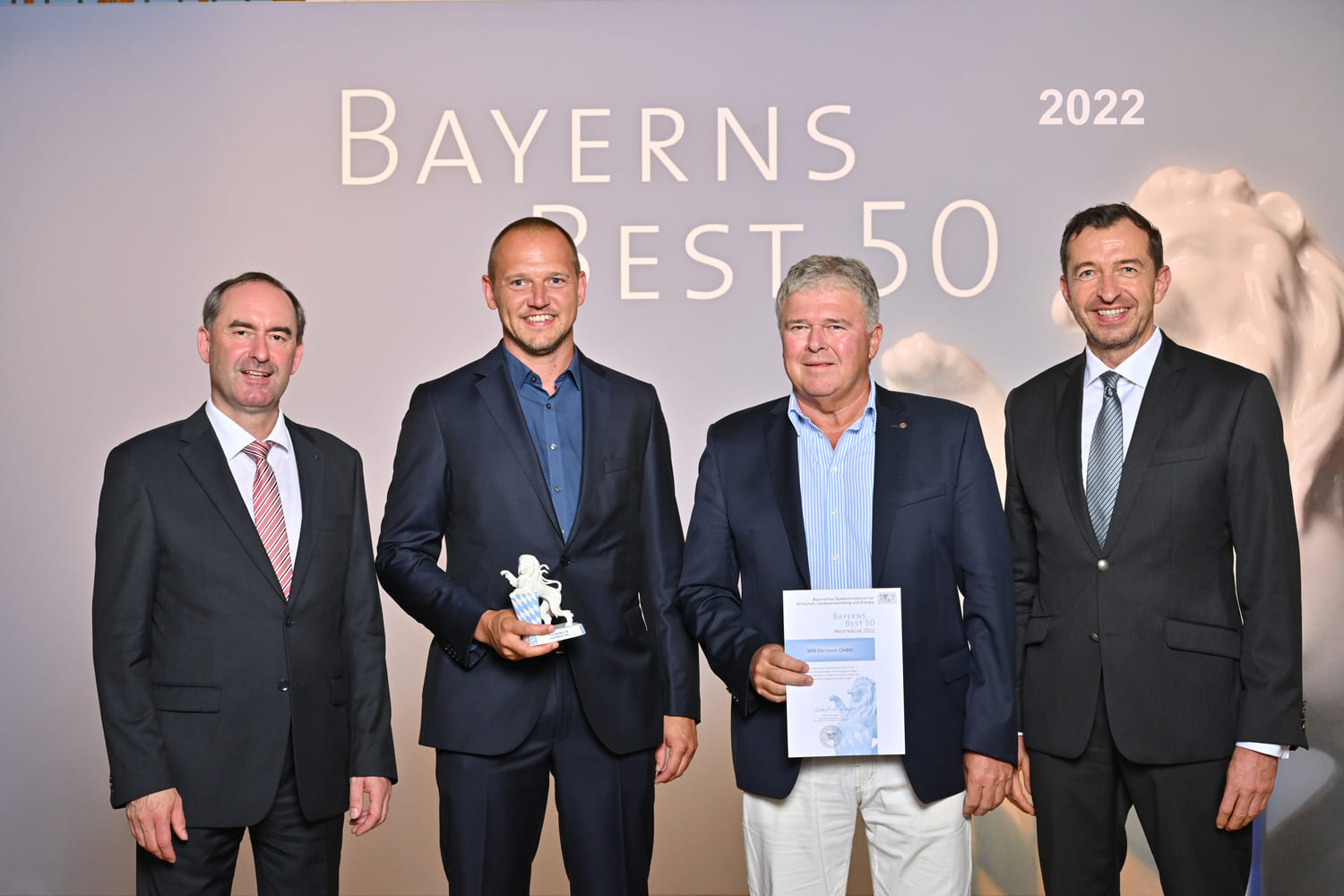 MSR is one of the fastest-growing, owner-managed and medium-sized companies from all over Bavaria. The business award from the Bavarian State Ministry for Economic Affairs, Regional Development and Energy was presented to owner and managing director Harald Schmitt by Bavaria's Minister of Economic Affairs, Hubert Aiwanger, at Schleißheim Castle near Munich.
The business award benefits companies that have been able to increase the number of their employees and their turnover above average in the last five years and are profitable. Read more
History of MSR-Electronic
The company was founded in 1999 by graduate engineer Wolfgang Schmitt. At that time, only analogue gas detection systems (sensors with 4-20 mA output) were available on the market, as well as pneumatic suction systems that sucked in the air at various points, measured it centrally and evaluated it. Wolfgang Schmitt saw a gap in the market for digital and bus-compatible gas sensors that could be installed decentrally and wired in a star or line configuration. Read more
The management team of MSR-Electronic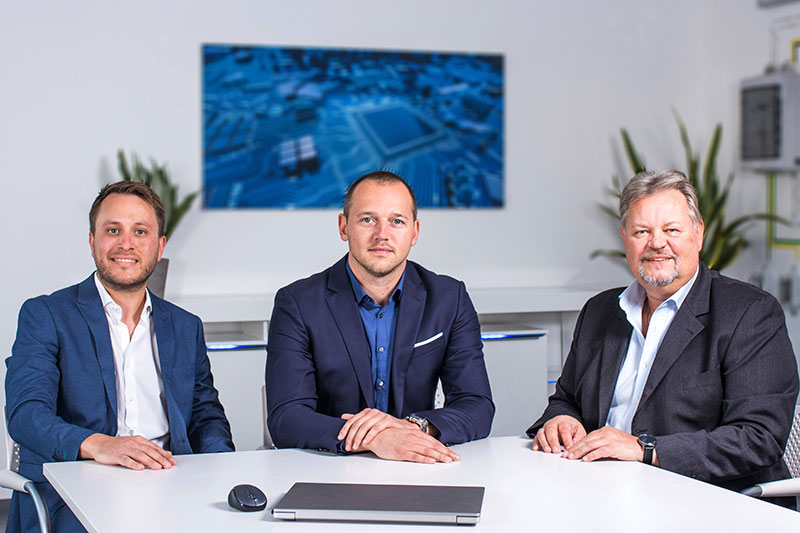 Harald Schmitt, CEO and owner of the MSR group of companies, is responsible for the overall strategic concept and is committed to our core values. As COO, Christian Fecke takes care of operational tasks such as sales, production and support. Benedikt Winkler, Head of Sales, drives international sales development and the expansion of the partner network.
As a part of the MSR Group, we guarantee our customers safe solutions, innovative products and a high level of social responsibility and environmental awareness. Thanks to the integrated management system, we respond to the needs of both our customers and our employees.
The corporate values of MSR-Electronic

Reliability
Through our international  partner network, we have long-standing customer relationships that are characterized by reliability and mutual trust. Thus, we guarantee the worldwide distribution of standardized quality products and processes.
Innovation
Our highly specialized team of engineers and technicians from the  MSR development department  develops solutions for practical and project-related challenges on a solid foundation of theory and decades of experience. In MSR's own EMC laboratory, important tests are carried out quickly and efficiently.

Quality
With the ISO 9001 certification  (quality management), we have guaranteed our customers for many years, among other things, a well-functioning risk management as well as transparent and documented process flows. We rely on the continuous improvement process (CIP) in order to constantly approach the set goals and to be able to constantly optimize all management systems.

Sustainability
With the   ISO 14001  (environmental management) and   ISO 50001  (energy management)  certifications, we are consciously committed to an environmentally friendly and energy-conscious way of working and production. This not only optimizes and significantly reduces electricity consumption year after year, but also minimizes the use of plastic in production. Our climate protection and environmental officer actively takes care of our exemplary function.

Responsibility
Supporting children and young people is particularly close to our hearts. In addition to sports clubs and other sporting activities, we provide financial support to the Intensivkinder sinnvoll helfend e.V., Kinderhilfe Holzland e.V. and also the Pockinger Tafel associations, among others.

Transparency
MSR is committed to uncompromising integrity and high standards of business conduct. The focus is on an honest and transparent working environment in which all employees can express doubts or concerns without fear of consequences.