Over 230 gas detectors from MSR-Electronic enable safe gas monitoring in the research department..
Constant gas monitoring in laboratories for research institutes and universities is extremely important because increased gas concentrations at hazardous levels can develop during work with gases and chemical processes that release them. To permanently protect personnel during research activities and ensure that tests on materials and technologies are safe, it is therefore vital to use gas warning systems that detect gas hazards early.
As part of this effort, the KU-KAIST Joint Research Center at Khalifa University in Abu Dhabi has employed gas detectors from MSR-Electronic. The research centre conducts research on technologies that are shaping the fourth industrial revolution, especially in the areas of smart transportation and smart healthcare. A number of laboratories have been built in the university building for the purpose of this comprehensive research and analysis work. A total of about 230 MSR-Electronic gas detectors have been installed on four floors for continuous gas monitoring.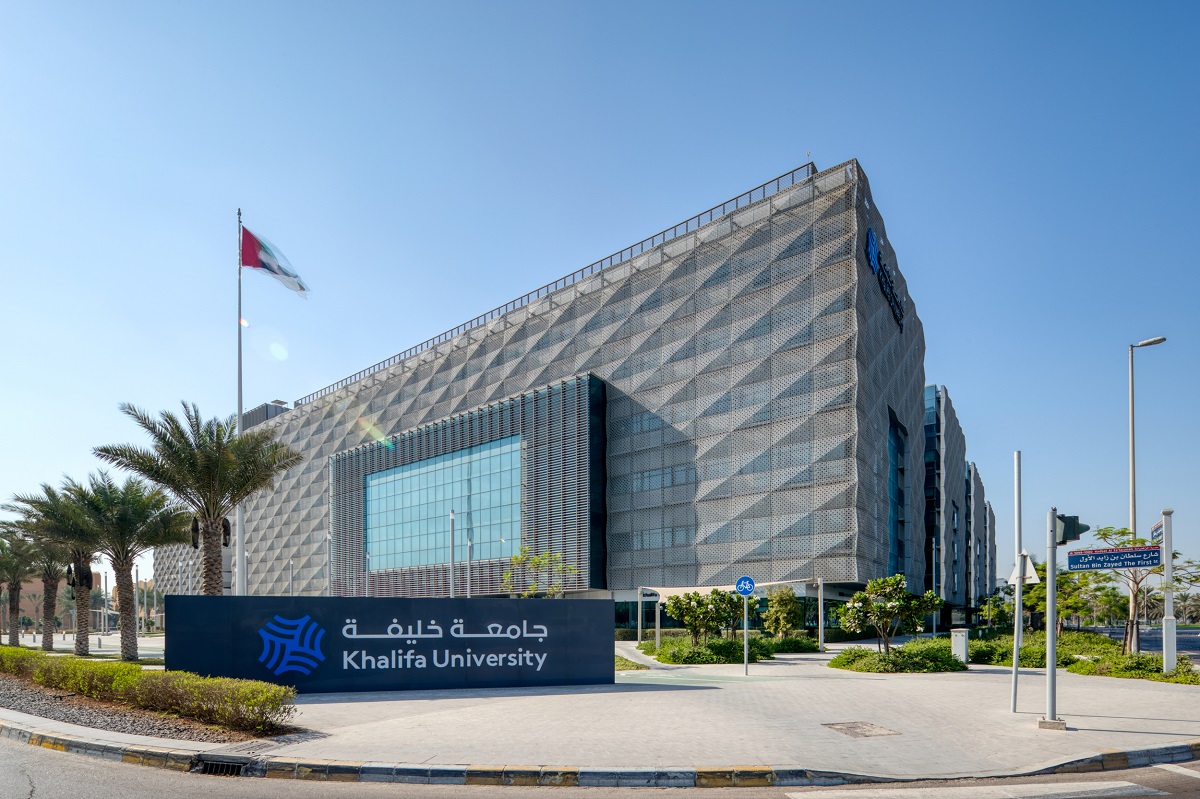 ©MSR-Traffic GmbH
How is gas monitoring carried out?
To ensure safe ambient air in the research and development labs, the gas detectors are fitted in bottle storage rooms, gas cabinets and on every floor of the building. The majority of sensors are used to monitor oxygen, while the other sensors are for detecting toxic gases (CO, H2S, CnH2n) and explosive gases (H2, CH4, C2H6, C3H8, NH3).
MSR-Electronic solutions for safe gas monitoring
The PX2 gas detector is used to monitor the concentration of oxygen and the ambient air for toxic gases in the labs at Khalifa University. Its ATEX certification means that it is especially suited for application in Zone 1 and 2 explosive areas.
The microprocessor-assisted gas detector with 4-20 mA / RS-485 Modbus output signal, alarm and fault-signal relay monitors the ambient air by means of an electrochemical sensor element. It can also come with an optional LC display. ©MSR-Traffic GmbH
If the model is used without an LC display, the handy calibration instrument STL06-PGX2 or the PC software PCE06-PGX2 is used for calibration. Gas detectors with the LC display also have an integrated calibration routine that runs with the MSR_Pen_PX2 without opening the housing from the outside.
In addition, the background lighting changes from green to red in the event of an alarm or error.
The PolyXeta®2 PX2 gas detector is used in industrial areas such as the oil and gas industry, at biogas plants, in petrochemicals and at power plants, in explosive zones. It is also suitable for use in commercial areas such as gas transfer stations, ships, boatyards and offshore platforms.
A total of 6 DGC-06 gas controller systems are used to monitor and evaluate the sensors. The controller systems are connected to third-party PLC and HMI units to allow the alarm status of each detector to be displayed. This means that the status can be called up at any time and a potential hazard in the ambient air can be detected early.
Full support and commissioning of the gas warning system is provided by certified MSR partner Accura Instrumentation & Calibration LLC in Abu Dhabi.