New relay board for analog gas sensors
The exchangeable analog sensors from MSR-Electronic can now be extended by a new relay board integrated in a compact housing.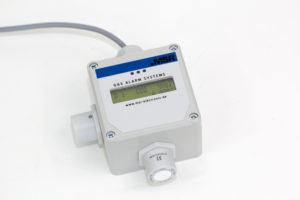 The customers can now make use of the following options:
Analog output (4-20 mA or 2-10 V as an option)
Power supply: 24 V AC/DC or 230 V AC as an option
Two relays (potential-free) with adjustable thresholds, 230 V / 5A
Optional with WAO (warning LEDs with horn)
Optional with display for reading out the measured values
Development process according to SIL 2
Certified according to EN61010-1; UL 61010, CSA C22#61010-1 electrical safety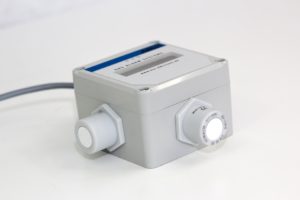 To be on the safe side, a maintenance message will be generated automatically 30 months after commissioning (that means that the analog output goes to 19 mA – in the safety function, as alarm mode).
If you need similar functions with digital communication, MSR-Electronic still recommends you to use products from the MSC2 or MGC2 series.
For more detailed information please visit our new webshop www.msr-24.com.